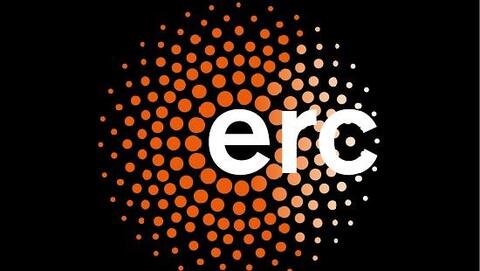 ERC Starting Grant - Winners 2023
Several researchers from our partner institutions that are hosted at Sorbonne University, are also winners of the ERC Starting Grant 2023.
Also:
Dafni Hadjieconoumou, winner of an ERC Starting Grant initially submitted with the University of Heidelberg (Sorbonne University's partner in the 4EU+ Alliance 4EU+) for the GutSense project, has just joined the Brain Institute.
Vincent Libis, Inserm researcher, winner in 2023 for his "MeDiSyn" (Scalable Microbial Metabolite Discovery Through Synthetic Biology) project, will soon be joining le the Computational and Quantitative Biology laboratory (LCQB)
Richard Dorrell, CNRS researcher, winner in 2021 for his project "ChloroMosaic" (Environmental functions of the mosaic proteome of the secondary red chloroplast) will also be joining the LCQB.
 The "PECUNIA" project (Private interests in public functions: Framing a new paradigm of power in the cities of the Roman Empire, from the end of the Republic to Diocletian) by Anne-Valerie Pont-Boulay, associate professor at UMR Orient et Méditerranée, submitted under the ERC Consolidator Grant 2022, was funded in summer 2023.
The ERC
The ERC, created by the European Union in 2007, is Europe's leading research funding agency. The ERC offers four grant programs: Starting Grants, Consolidator Grants, Advanced Grants and Synergy Grants.
The ERC Starting Grant provides funding for projects carried out by researchers with 2 to 7 years' experience since their thesis.
This support enables prize-winners to develop excellent, ground-breaking research at the frontiers of knowledge, with a team of their choice set up for the project. The only selection criterion is scientific excellence.