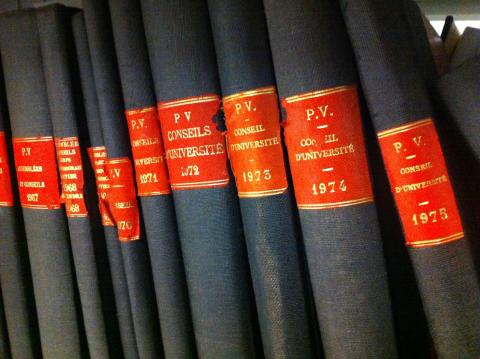 Archives
The archives of Sorbonne University, as well as those of the universities Paris-Sorbonne (Paris IV) and Pierre et Marie Curie (Paris VI), can be consulted by appointment on the Pierre et Marie Curie campus or on the Sorbonne campus, depending on the location of the funds.
For any historical research or consultation request, please contact the Archives and Records Department.
To know the conditions of consultation, you can read the reading room charter (in French):
Please note: the human resources and education departments are the only ones authorized to provide you with the necessary proof of your career or education.
Proof of career/ education
Who should I contact if I need proof of my career at the university?
If you have any questions about your career, please contact the University's Human Resources Department.
Who should I contact if I want to obtain proof of my studies at the university?
For any request concerning your studies (proof of schooling, transcripts, etc.), please contact the different schooling services: