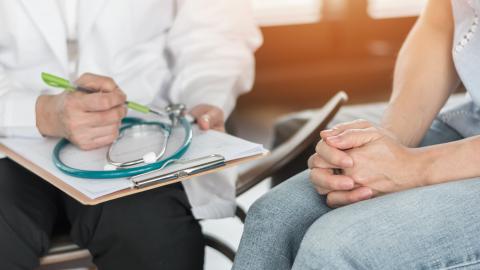 Health and Handicap Services
Because being in good health is a prerequisite for academic success, Sorbonne University has put all the necessary measures in place to ensure the physical, psychological and social well-being of students throughout their studies. 
Health
Advice, medical consultations, interviews with psychologists, medical certificates, study and examination arrangements: the University Service for Preventive Medicine and Health Promotion (SUMPPS) supports students in their lives as young adults and helps them to preserve their health capital. 
Consultations by appointment are free of charge: general medicine, nutrition, contraception and gynaecology, vaccinations, travel medicine, sports medicine, follow-up by psychologists, speech therapy and foot reflexology among others.
Contact
The SUMPPS
Campus des Cordeliers (escalier G, 3e étage)
Monday to Friday, 9:00 a.m. to 7:00 p.m,
Appointment by phone from 9:30 am to 12:30 pm and from 2 pm to 6:30 pm
01 40 51 10 00
Contact by email
Handicap
Each student can study at Sorbonne University without their disability or health difficulties affecting the smooth running of his or her studies.
Personalised support is provided by the disability unit of the Faculty of Arts and by the student health and disability service (SHSE) of the Faculties of Medicine and Science and Engineering. 
Consult "the specific teaching systems".