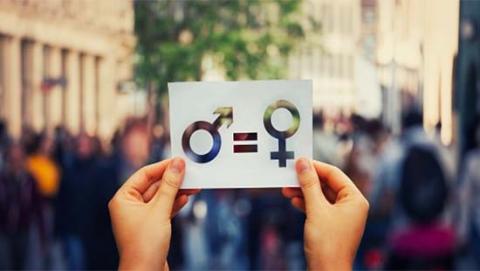 Fighting against gender stereotypes
Language can contribute to the perpetuation of inequalities and discrimination. This is why Sorbonne University is committed to communication without stereotypes and discrimination through several actions: use of egalitarian writing, rules on names and surnames and other aspects.
What is a stereotype?
Gender stereotypes are schematic and globalizing representations that attribute supposedly "natural" characteristics to girls/women, boys/men, about what girls and boys, women and men are and are not, implying "by nature". Gender stereotypes make different and hierarchical gender roles for women and men seem natural and normal.*
* Definition taken from the practical guide for gender-stereotype-free public communication written by the High Council for Equality between Women and Men.
Self-training module on egalitarian writing
What is egalitarian writing?
Egalitarian writing, by systematically mentioning the feminine and masculine to evoke a mixed group, is one of the means to ensure equal representation between women and men. Sorbonne University has chosen to adopt this mode of writing for all its documents and communications, rather than "inclusive writing". This avoids the debates and oppositions that crystallize the use of the median point, which is often reduced - wrongly - to inclusive writing. It is therefore the declension of terms in the feminine and masculine, the use of inclusive expressions or epicene terms that are favored in egalitarian writing for a better representation of all.
Applying it to everyday life
Using egalitarian writing means writing differently, rethinking our formulations to recognize equality in the language. It requires a little concentration and reflection at the beginning, but it quickly becomes a reflex, a habit.