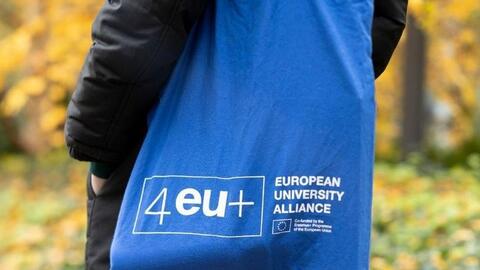 4EU+ Alliance
In 2018, Sorbonne University joined forces with Charles University in Prague (Czech Republic), Heidelberg University (Germany), and the University of Warsaw (Poland) to create 4EU, a European University. 
With the arrival of the universities of Milan (Italy) and Copenhagen (Denmark), an expanded alliance of six institutions—the 4EU+ Alliance, was established.
In 2022, the University of Geneva joined the alliance, bringing it to seven members, and in 2023, Paris Pantheon-Assas University joined, bringing the alliance to eight members.
Presentation and history
The creation of the 4EU+ Alliance lays the foundation for an innovative European university model, designed to promote the free movement of people, ideas and practices. It builds on existing bilateral and multilateral collaborations. Since the creation of the Alliance, strong commitments on the part of administrative, management, academic and research teams have made it possible to develop over a hundred joint actions focusing on four priorities:
4EU+ is based on a common conception of the university and its missions: trans-disciplinary teaching nourished by research, the promotion of pedagogical innovation, a mission at the service of society. Within this framework, it supports the establishment of a free movement area, and thus promotes cutting-edge collaborative research and international academic programs leading to qualifications and individualized education.
4EU+ graduates sharpen their critical thinking skills and develop capabilities and qualities that are essential in the 21st century, such as understanding data issues and technology, and learning about entrepreneurship. 4EU+ is committed to increasing the reputations of all its member universities and to promoting their strengths and specificities.
4EU+ by the numbers
327,000 students 
28,000 doctoral candidates
26,000 academic staff
27,000 administrative and technical staff 
248 joint projects, including 4EU+ joint educational projects, academic mini-grants, student-minigrants, SEED4EU+ and Visiting Professorships projects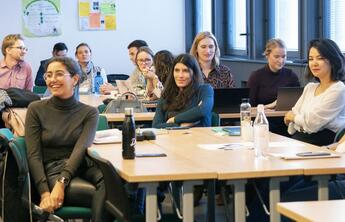 What's it like to be a 4EU+ student?
Sorbonne University student Louise Merit participated in a 4EU+ project—MOVE—which saw her travel to Prague and Corsica as part of her studies in Earth science. Learn more about what it's like to be a student of the 4EU+ Alliance.
Are you a researcher looking to collaborate?
If you'd like to know how to set up a joint project or other collaboration with members of the 4EU+ Alliance, visit the staff intranet.