The HRS4R label
In order to build and reinforce the European Research Area, the European Union is deploying a policy to promote the profession of research, with the goal, among other things, of encouraging mobility and career opportunities.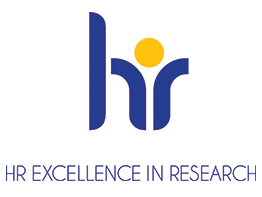 A European Charter for Researchers and a Code of Conduct for Recruitment define the rights, responsibilities and roles of researchers, as well as those of their employers. The Charter and Code aim to ensure the appeal of careers and to improve the recruitment and working conditions of researchers in Europe.
These objectives are fundamentally in line with Sorbonne University's policy of enhancing the attractiveness and international visibility of the institution and its active participation in the European Research Area.
Sorbonne University has therefore engaged in the European Human Resources Strategy for Researchers (HRS4R) labelling process. This label, delivered by the European Commission, aims to support institutions and organisations working in the field of research in improving their practices in terms of working conditions, recruitment and ethics. Once awarded, it is a guarantee of the attractiveness of research careers and of the university to researchers throughout the European continent. It ensures equal treatment in the different institutions and facilitates access to European research funds. Again, these objectives are fully in line with the Sorbonne University's policy in terms of support for research and its actors. 
The labelling process
The process of obtaining the label began with a self-evaluation of practices at Sorbonne University, encompassing all research personnel (doctoral researchers, doctoral researchers, post-doctoral researchers, teacher-researchers). It focused on four main areas: human resources, working conditions, professional training and ethics.
On this basis, an action plan has been defined to enable the improvement of Sorbonne University's practices in accordance with the 40 principles defined in the European Charter for Researchers and the Code of Conduct for Recruitment. This action plan followed a survey carried out among 400 researchers of all types: doctoral researchers, post-doctoral researchers, assistant professors and professors. With 43% of complete responses, the responses obtained are representative of the diversity of our community. 
HRS4R Documents of Sorbonne University:
Sorbonne University charters and engagements :
Missions and support structures:
Steering and Supervising Committees
Catherine Achard - Coordinator of the Sorbonne University certification project and Academic Researcher
Lucie Salvaudon - Coordinator of the Sorbonne University certification project
Stéphanie Bonneau - Vice President Personnel, Professional Equality and Diversity and Academic Researcher
Nathalie Drach-Temam - Vice President Research, Innovation and Open Science and Academic Researcher
Véronique Perdereau - Vice President Europe and Academic Researcher
Pierre-Marie Chauvin - Representative of the Faculty of Arts & Humanities and Academic Researcher
Frédérique Peronnet - Representative of the Faculty of Science & Engineering and Researcher
Magali Svrcek - Representative of the Faculty of Medicine and Academic Researcher
Catherine Achard - Coordinator of the Sorbonne University certification project and Academic Researcher
Lucie Salvaudon - Coordinator of the Sorbonne University certification project
Stéphanie Bonneau - Vice-President Personnel, Professional Equality and Diversity and Academic Researcher
Bruno Bachimont - Director of Research and Valorization, Faculty of Science and Engineering
Dominique Kreikenmayer - Director of Research and Development of the Faculty of arts &Humanities
Violaine Désiré - Director of Research and Valorization, Faculty of Medicine
Frédérique Concord - Director of Human Resources, Faculty of Sciences & Engineering
Denis Arnold - Director of Human Resources, Faculty of Arts & Humanities
Blandine Cazin - Director of Human Resources, Faculty of Medicine
Anne Marie Tièges - Director of Human Resources Development
Emmanuelle Le Quellec - Head of the Human Resources Development Department
Sophie Cluet - Director of Research and Innovation
Sébastien Fernandez - Administrative Manager - Doctoral College
Odile Cortinovis - Head of the Doctoral Department of the Faculty of Humanities
Michela Petrini  - Mission Officer on gender equality and Academic Researcher
Virginie Mansuy - Mission Officer against racism and antisemitism and Academic Researcher
Anouk Barberousse - Mission Officer on scientific integrity and Academic Researcher