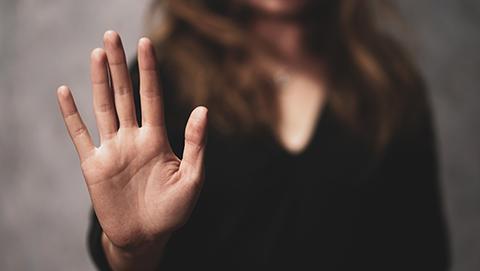 The Unit for Victims of Sexual and Gender-Based Violence
An external unit for hearing and caring for victims of sexual and gender-based violence.
Have you been a victim or witness of sexual or gender-based violence?
Sorbonne University has entrusted the Institute of Reproductive Health, now called Women Safe with the reception, counselling and accompaniment of victims and witnesses of sexual and gender-based violence within their University community, whether the victims are University staff or students.
This institute brings together specialists (male and female doctors, nurses, psychologists, lawyers and in-house council) with the skills deal with various situations of sexual and gender-based violence. 
You will find someone who will listen and support you within this institute, which will take care of you according to the following steps:
First contact by phone or email after which a quick appointment will be proposed,
A reception interview at the Institute's premises (20 rue Armagis in St-Germain en Laye) which enables the referral to a consultation with a doctor, a psychologist, a lawyer and social services,
Guidance for a follow-up and continuous support until the situation is resolved,
Specific support and monitoring to assist in steps (medical, psychological, social, legal) outside the Institute.
The partnership set up with the Institute for Reproductive Health/Women Safe enables the victim to interact with specialists, who advise and support the victim. Total confidentiality and respect for their wishes are guaranteed to the people concerned. Interviews are strictly confidential and support is entirely free of charge for the victims, the costs being covered by Sorbonne University. 
Scheduling of appointments
By telephone: 01 39 10 85 35 (Monday to Friday - 9am to 5.30pm) or by email (answered in 24 to 48 hours maximum)
Contact details
20 rue Armagis - 78100 Saint-Germain-en-Laye
To get there: RER A - station Saint-Germain-en-Laye