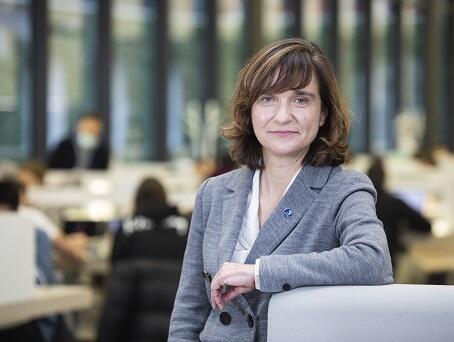 Sorbonne University Alliance
Nathalie Drach-Temam Elected Vice-President of Udice
Nathalie Drach-Temam was elected Vice-President of Udice by its Board of Directors on May 31, 2023. She succeeds Christine Clerici, former president of Université Paris Cité.
Formed in October 2020, Udice is the voice of ten research-intensive French universities, working for research excellence, higher education performance and the development of attractive innovation ecosystems: Aix-Marseille Université, Sorbonne Université, Université Claude Bernard Lyon 1, Université Côte d'Azur, Université de Bordeaux, Université de Paris Cité, Université de Strasbourg, Université Grenoble Alpes, Université Paris-Saclay, Université Paris Sciences et Lettres. Christine Clerici, former President of Université Paris Cité, was the first President.
Nathalie Drach-Temam, President of Sorbonne University, has just succeeded her: "I would like to thank Michel Deneken, President of Udice, and all its member-Presidents, for the confidence they have placed in me to continue making our universities voices heard in the French and international arena. As vice-president, I will be committed to strengthening the cross-functional relationship with our ESRI partners, in particular France Universités, in order to carry out even more expressive and lobbying actions on behalf of research-intensive universities. To do this, I want to inject a forward-looking dimension into our various think tanks, to put forward proposals that will enable us to rethink the landscape of higher education, research and innovation in a dynamic and agile way, over the long term. Because our world needs meaning and science, we need to build a global ESRI strategy together, making universities the pillars of tomorrow's major societal transformations."