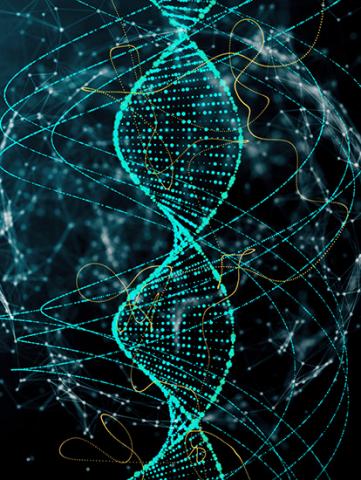 An alumna of Sorbonne University, Emmanuelle Charpentier is awarded the Nobel in Chemistry
With a doctorate in microbiology, she is sharing the Prize with the American Jennifer Doudna.
This Wednesday, October 7, 2020, two women, one French and one American, both in their 50s, have become the sixth and seventh women to win a Nobel in chemistry since 1901. Eight years earlier, the two geneticists and their colleagues described a new tool capable of simplifying genome modification in Science magazine.
The two researchers were given the award for the development of the universal genome editing system: CRISPR-Cas9. Easy to use and inexpensive, this revolutionary method enables scientists to cut DNA precisely where they want to modify an existing gene.
Named Capital Discovery of the Year 2015 by Science magazine, the development of these "molecular scissors" represents a real turning point in fundamental and applied research. Distributed in laboratories around the world, it paved the way for a whole series of applications in health, agronomy or the environment. Offering the ability to rewrite the code of life, this innovation is used in particular to create or correct a genetic mutation, treat rare diseases, produce biofuels, operate crop yields, and even attempt to resuscitate extinct species.
After studying biochemistry and microbiology, Emmanuelle Charpentier received her doctorate in microbiology at the Faculty of Sciences and Engineering at Sorbonne University (formerly Pierre-et-Marie-Curie University) in 1995. She then began various post-doctoral programs in the United States, before taking up research and teaching positions in Austria, Sweden and Germany.
In April 2014, she co-founded the company CRISPR Therapeutics with Rodger Novak and Shaun Foy in order to develop genetic editing based on CRISPR-Cas9 technology for therapeutic purposes.
Professor Emmanuelle Charpentier is now the director of the Max Planck Research Center for the Science of Pathogens, which she created.
Sorbonne University is proud to see the career of one of its alumnae recognized by the prestige of the Nobel Prize.