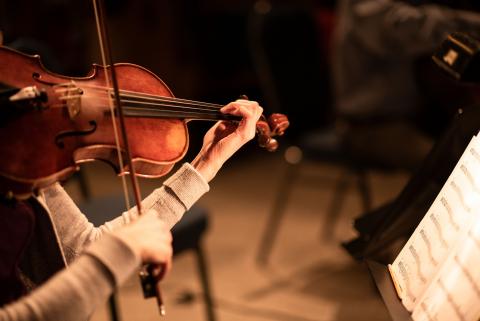 Livestream: Is There Such a Thing as Latin American Music?
Reflections Regarding Contemporary Art Music
Historian Pablo Palomino recently pointed out that the notion of Latin American music as a cultural and aesthetic category was the confluence of multiple local, national, regional and international political, diplomatic and artistic projects that began to take place at the turn of the 20th century. Prior to that, for instance in Mexico City in 1870, the music that would eventually come to form a part of this category was simply advertised in newspapers by its place of origin (Mexican songs, [Cuban] habaneras, Italian arias, [Spanish] paso dobles, etc.). Since then, this category has continued to be redefined by individuals and institutions alike, both within and beyond the region, and at times with competing agendas.
This discussion will aim to consider the opportunities and challenges that the creation of the category of Latin American music a little more than a century ago has posed for art music composers, scholars and performers in the twentieth and twenty-first centuries. How do these individuals negotiate issues of identity, creativity and artistic integrity within this context, and how can their work help to redefine the current paradigm?
The discussion will be conducted in Spanish, with English interpretation available.