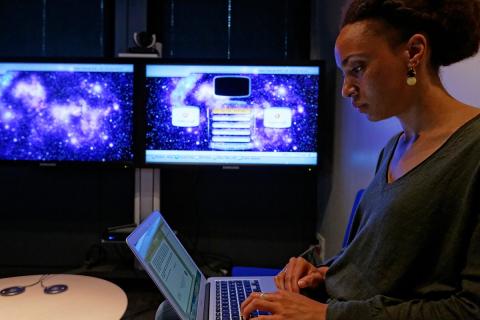 Summit: Skills and Technologies for Innovation
Summit is a service unit created in January 2021 to facilitate research collaboration between Sorbonne University and the industrial sphere.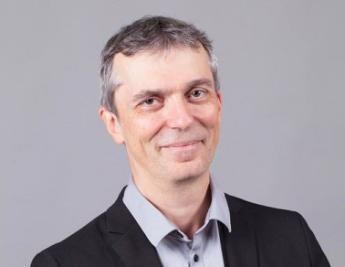 Meet the director of Summit, Stéphane Labbé, a university professor at the Jacques-Louis Lions Applied Mathematics Laboratory.
What are the objectives of Summit (Sorbonne University House of Engineering Models and Technologies)?
Stéphane Labbé: As a natural continuation of the former Tremplins Carnot* certification, Summit has the mission is to promote Sorbonne University's research activities through collaboration between the industrial and academic world. This involves developing partnership activities with the socio-economic world, promoting the know-how of laboratories and units, but also promoting the university.
The challenge is also to encourage our researchers to develop in-house projects with Summit engineers and to participate in our cooperation with companies.
What makes this service unit different?
S. L.: Summit is a transversal service unit that involves all three faculties. With a sales department, an administrative and financial department and a communications manager, the structure has three technical departments, each headed by a technical director: Engineering and Health, Mathematics and Applications, and Observatory and Society.
Our teams have a wide range of specific profiles, allowing us to have a broad field of competences ranging from modeling to artificial intelligence, including electronics and medical robotics. The Engineering and Health department has expertise in computer science, robotics, data science, artificial intelligence, virtual reality and genomics. The Mathematics and Applications department has expertise in mathematical modeling, digital simulation, optimization and data science. It interacts with multidisciplinary teams (such as biology, chemistry, medicine, mechanics and physics) alongside mathematicians (numerical analysis, statistics, probabilities) to provide a global response to complex technological challenges. The Observatory and Society department is currently under development.
What are the missions at Summit?
S. L.: They support research projects in terms of project set-up, quality control, and also in the development and production of prototypes. The project manager, who is always a Summit engineer, ensures the quality and consistency of the project.
Can you give us some examples of projects that you are involved in?
S. L.: Our Technical Mathematics and Applications Department (DTMA) is currently supporting the public company Eau de Paris ("Paris Water") in the design of a real-time monitoring system for the drinking water distribution network. The system, once deployed, should make it possible to detect, locate and identify any anomalies more efficiently in the network (such as leaks, unexpected consumption, wrong position of a valve or sudden deterioration of the water quality). This is an important issue in the run-up to the Paris Olympic Games in 2024.
Within the Engineering and Health Technical Department, our engineers are looking to improve organ transplants. They are working with a team headed by nephrologist Laurent Mesnard on the implementation method to reduce graft loss, which is currently estimated at 40 percent for kidney transplants. Using artificial intelligence and genome sequencing, they are developing a system that can predict the compatibility between donor and recipient in order to improve the allocation of grafts.
The Observatory and Society Technical Department, currently under development, will be able to take charge of the implementation of surveys, statistics and voting control, analyze population groups or local societal systems such as a company. It will also be able to support projects related to digital humanities or the use of technologies for human sciences (including virtual reconstruction, data analysis and fragment analysis).
How can you be contacted?
S. L.: The university's laboratories as well as outside institutions, such as companies, can contact us directly or through the Sorbonne University Research and Development Department. We study the projects that come to us and if we can't respond, we redirect the applicants to another structure. If the project is in our purview, we do everything possible to support the projects by applying rates adapted to each situation (internal laboratories, companies, external public institutions). In-house, if the laboratory does not benefit from funding, we study the possibility of free resourcing.
Our sales department also carries out prospecting work with companies, for example by participating in several innovation-related trade fairs.
*Tremplin Carnot or "Carnot Springboards" are research structures that are recognized for the quality of their collaboration with industry, and identified as such by the French Ministry.
See the video (in French)