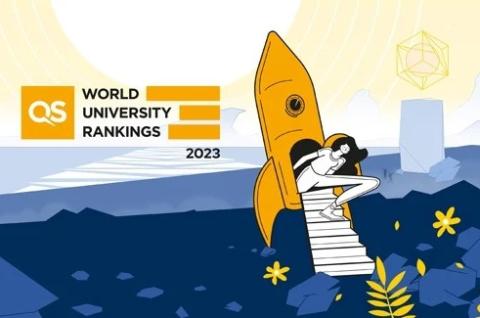 Sorbonne University Moves Up 12 Places in 2023 QS Rankings
Thanks to its excellent academic reputation, Sorbonne University is ranked 60th in this year's QS Rankings, up 12 places from last year. Additionally, for the first time, Sorbonne University finds itself in the top 5% of institutions worldwide. At the national level, the university is in third place.
The QS system has three types of rankings: a global overall ranking, subject rankings (across 51 different subjects), and five independent regional tables. This year's ranking also includes two new indicators: Employment Outcomes and International Research Network, which remain indicative because they are not weighted in the overall score of the institutions.
In terms of our positioning in relation to the other universities in this ranking, Sorbonne University significantly exceeds the global median for all indicators.
 
Published by the British education company Quacquarelli Symonds (QS), the QS World University Ranking is one of the three best-known university rankings, along with The Times Higher Education and Shanghai rankings.