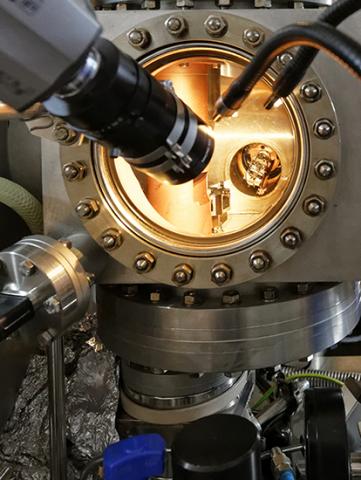 "Omnipresent in society, materials are at the heart of important sectors of the economy."
Abhay Shukla, professor of physics at the Faculty of Science & Engineering, heads the Institute of Materials Science (IMat).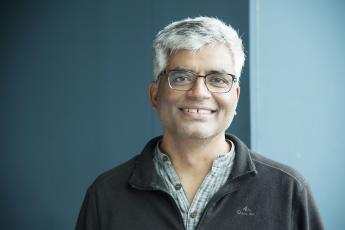 The institute encourages innovation, an interdisciplinary approach, and fundamental and applied research in materials science to help meet major scientific, industrial and societal challenges.
How did the Institute for Materials Science come into being?
Abhay Shukla: The IMat is part of the logical continuation of the Matisse laboratory of excellence , which, for ten years brought together chemists, geologists and physicists from the Faculty of Sciences & Engineering working on materials science.
Based on this experience, we decided to unite the driving forces of the entire Sorbonne University Alliance by creating IMat. Today, it brings together more than 500 permanent staff in 25 laboratories across the Faculty of Sciences & Engineering at Sorbonne University, the Technological University of Compiègne (UTC) and the National Museum of Natural History.

What are the objectives of IMat?
A.S.: Its missions consist of strengthening multidisciplinary collaborations in materials science. To do this, it supports ambitious research projects, promotes new training activities and develops international exchanges in academic and industrial circles.
It also aims to become a showcase for materials science in France and abroad and thus participate in the international influence of the Sorbonne University Alliance. Starting at the end of October, IMat is also organizing a series of online workshops sponsored by Sorbonne University and the University of Sydney. With a view to building a powerful partnership in the field of materials science between the two universities, this first international meeting will be an opportunity to take stock of each university's strengths and identify areas in which to develop joint projects in innovative research.

What are the institute's challenges in terms of research?
A.S.: IMat's research is at the intersection of five disciplines: chemistry, physics, earth sciences, heritage and engineering. The institute encourages the emergence of original responses to social and economic challenges, industrial and environmental problems as well as fundamental questions around four themes: energy and sustainable development; society, health and industry; challenges and basic research; innovative techniques and methods in materials engineering.

How does the institute concretely support research?
A.S.: Our actions are numerous and intervene at different levels of the research process. Our main support concerns the massive funding of doctoral and postdoctoral contracts. This year, we are funding four three-year doctoral projects and three one-year postdoctoral projects. We also provide grants to projects not selected but deemed sufficiently promising.
In addition, IMat promotes the development of interdisciplinary research by organizing workshops, seminars, calls for multidisciplinary projects, and more. Dialogue between disciplines is essential. Chemists can synthesize new materials, physicists can look at their properties, geologists can examine their interactions with the environment, and engineers can analyze their applications.
We also play an intermediary role between scientists who wish to work with the technology transfer acceleration company (Satt) Lutech.

What are the challenges for IMat in terms of education?
A.S.: Our aim is to offer multidisciplinary education to promote dynamic research. Since 2016, the Faculty of Sciences & Engineering has offered a two-year course in the physics and chemistry of materials. This course makes it possible to share lessons across the masters programs and to create privileged interactions between chemistry and physics laboratories. In addition, with the major/minor system, students can choose additional courses in chemistry, physics, engineering or geosciences right from the start of their bachelor's program.
IMat is also considering mobility for students by funding internships within the Alliance or abroad. We 'd also like to set up mobility for the teaching community in order to establish joint academic courses with international partners. We have also developed interdisciplinary modules with several Alliance partners, such as UTC.

What impact can the institute's research have on society?
A.S.: Materials are omnipresent in society, and at the heart of important sectors of the economy. For the environment, this year we are funding projects that focus on the production and storage of clean energy. We also support subjects that have direct consequences for the management of radioactive waste, the sequestration of carbon dioxide and the decontamination of polluted water. We also awarded a thesis grant to a project related to the development of new materials that can be exploited in the creation of flexible, transparent and high-performance photovoltaic films.
In the health sector, we funded a project on the development of synthetic tooth enamel and another on the use of nanoparticles in the early detection of neurodegenerative diseases.
While the research carried out by the institute is well integrated into the industrial fabric, it is important to remember that we are involved as much in applied research as in fundamental research. Solving theoretical problems can also have major impacts on society in the long term.