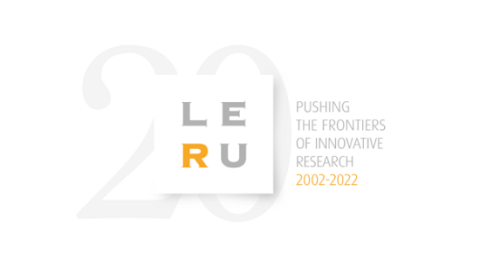 LERU Celebrates 20 Years of Mobilizing Research Universities
Founded in 2002 in Leiden (Netherlands), LERU (League of European Research Universities) is a key network for European research. On the occasion of its 20th anniversary, representatives of its 23 member universities met from May 19 to 21 at a dedicated conference during which their new institutional video was unveiled.
The League of European Research Universities (LERU) is a European network of research-intensive universities, of which Sorbonne University is an active member and held the presidency from 2018 to 2021. Founded in 2002 in the city of Leiden, the Netherlands, LERU promotes basic research in European research universities and among policy makers, on behalf of universities sharing the values of high quality teaching and research that contributes to the progress of society. 
It is an essential network for strengthening European higher education and research policy, both on the continent and globally, building and promoting an autonomous approach in the interest of research, sharing best practices through its working groups and enabling regular dialogue between member universities.
For example, a recent action of the LERU was to support an increase of the amount finally allocated to the Horizon Europe program, compared to the extremely disappointing budget initially proposed by the Member States of the European Union (including France).
To celebrate its 20th anniversary, representatives of LERU member universities met in Leiden from May 19 to 21, 2022. This event was marked by a major conference on an important societal theme: "How does science contribute to sustainable and resilient societies?" as well as the preview of the league's new institutional video.
 
Discover it now: