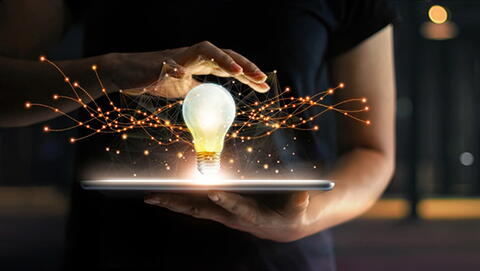 Sorbonne University Alliance
Five projects with high-transfer potential funded at €358,200
As part of the first session of the 2023 premature program, the University Innovation Pole (PUI) of the Sorbonne University Alliance announces the funding of five projects with transfer potential. In total, a budget of €358,200 will be allocated to these ambitious projects, most of which are health oriented.
The selection committee of the call for projects, including experts from all the institutions of the university innovation cluster and the socio-economic sector, selected five projects out of the fifteen submitted, the majority of which concerned health applications.
The PEPAGRO project, led by Stéphane Octave, a research engineer in the Enzymatic and Cellular Engineering laboratory (GEC) of the University of Technology of Compiègne (UTC/CNRS), on the development of protective molecules for agricultural plants against the Xylella fastidiosa bacterium, in a bio-inspired approach to control.
The DiaBoLyme project, led by Séverine Padiolleau, lecturer at the GEC laboratory of the UTC (UTC/CNRS) on the design of probes for the development of a multiplexed direct diagnostic test against the Lyme borreliosis, in an approach combining biotechnology and artificial intelligence.
The VacTauche project, led by Professor Bertrand Bellier of the Immunology, Immunopathology and Immunotherapy laboratory (Sorbonne University/INSERM) and Guillaume Dorothée, Director of Research at the Saint-Antoine Research Center (Sorbonne University/INSERM), on the development of tolerogenic vaccines for tauopathies, neurodegenerative diseases that affect distinct areas of the brain.
The Cell-Safe Therapy project, led by Arnaud Gautier, professor at the Biomolecules Laboratory (Sorbonne University/CNRS/ENS/PSL) and Franck Perez, CNRS research director at the Institut Curie's Cell Biology and Cancer Laboratory, on the safety of cell therapy through the integration of control modules.
The Cone project led by Serge Picaud, director of the Institut de la Vision (Sorbonne University/CNRS/INSERM), whose team is developing molecules to protect cone photoreceptors against degeneration in dry or wet AMD, hereditary dystrophies and retinal detachment.
This funding will enable project leaders to validate the proof of concept of their invention, to identify one or more potential applications and/or to strengthen the intellectual property assets envisioned.