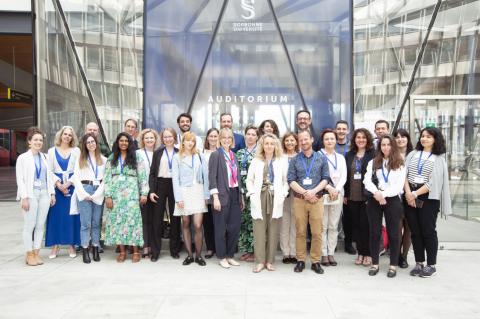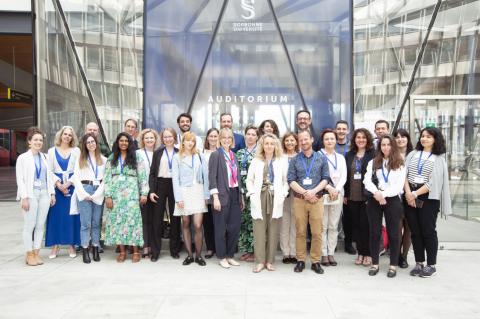 4EU+ in Paris: Looking Back on Two Days of Collaboration 
On May 12th and 13th, 2022, Sorbonne University proudly hosted project officers and management committee members from the 4EU+ European University Alliance.
The 4EU+ European University Alliance is a transnational strategic association of Charles University in Prague, Heidelberg University, Sorbonne University in Paris, the University of Warsaw, the University of Copenhagen and the University of Milan. Experts from these six universities gathered last week to hold meetings, develop concrete actions, and share convivial moments in Paris.
For the first time since her appointment as Coordinator of the 4EU+ Erasmus project and Advisor to the Presidency for 4EU+, Sabine Bottin Rousseau welcomed the participants of the 4EU+ Alliance, who met at Sorbonne University's Pierre and Marie Curie campus. She said, "Physical, hybrid and virtual mobility within our alliance has increased significantly, as has research collaboration, which motivates us to continue our joint efforts to build our European University."
Over these two days, 4EU+ project officers tackled a number of important topics, including student engagement, support for Ukrainian students and faculty, and sustainability of educational projects. 
The Management Committee also agreed on important strategic decisions, including expansion, the development of a European degree, and further elaboration of the four 4EU+ flagships. Isabelle Kratz, 4EU+'s Secretary General, acknowledged the alliance's progress: "Since the last time we met six months ago, we have achieved a lot. Let's take the opportunity of this new meeting to maintain the same momentum."
After two successful days spent working together and advancing on a range of projects important to the continued innovation of 4EU+, participants enjoyed memorable cultural activities in the heart of Paris, topping everything off with boat excursion along the Seine.
 
In pictures: