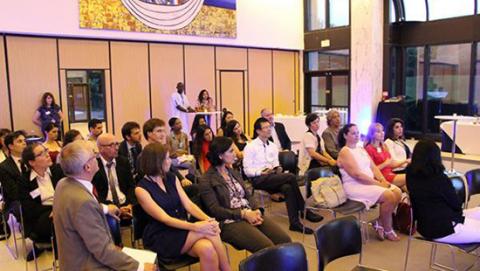 Alumni Chapters
Welcome to the Future can count on a vast network of alumni around the world, organized both geographically and thematically. Our development campaign is the chance to give an active role to this large community and reinforce our graduates' sense of belonging to Sorbonne University. They are called on to mobilize their personal and professional networks, to involve their business or become donors themselves.
Medical Alumni
The view of Professor Serge Uzan, Special Advisor to the President of Sorbonne University, Director of the University Institute of Oncology, National Advisor to the Order of Doctors, ex-Dean of the Faculty of Medicine.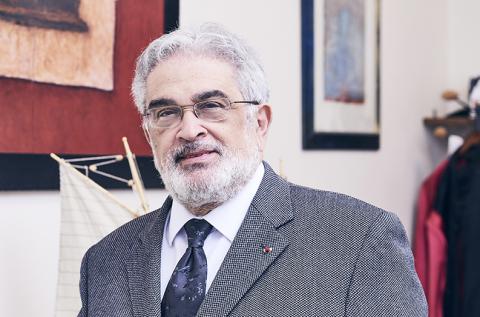 "The clinical and theoretical training provided in the Faculty of Medicine at Sorbonne University is of the highest quality, and internationally recognized." For Professor Serge Uzan, this demanding status must be supported if the Faculty is to continue to play a pioneering role in the evolution of the medical disciplines. It is thus necessary to expand and accelerate its activities to create the medicine of the future. In this regard, as Professor Uzan emphasizes, the fundraising campaign of Sorbonne University constitutes a crucial tool: "I call on Sorbonne University's Medical Alumni Chapter because I know how attached they are to their campus, with a very strong sense of belonging. By helping it to prosper and grow, you will give new meaning to your years of study while helping to position your Faculty of Medicine among the best in the world." The Medical Alumni chapter was among the first to be mobilized, to make the Faculty more attractive, visible, and renowned, through the funding of projects such as a chair dedicated to Alzheimer's research, the acceleration of immunotherapy work, the use of artificial intelligence as a diagnostic aid, and even the expansion of its digital and technological tools.
UK Alumni
Following the creation of the London Alumni chapter, Sorbonne University has now hit the ground running in the United Kingdom. The campaign is in full swing with a particular commitment on the part of our former students in favor of scholarships, and in particular the "Passeport Puri'elles" project, focused on supporting young women to study science.
Annie Barthélémy, ambassadrice du club des Alumni UK

"An Alumni Chapter is always a strategic group that brings great benefit not only to the higher education institution but also to the students who attended it. And of course the Sorbonne University Alumni Chapter in London is part of this logic.
This Chapter has existed for a few years now, but it formally started to meet in April 2017. London is a very dynamic environment, but it is also very demanding and expensive. So while maintaining an active Chapter can be a real challenge, it represents hopes for future fundraising for our University."