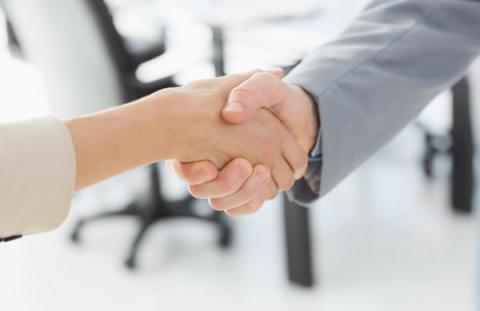 Platinum Circle
FONDATION POUR LA RECHERCHE SUR ALZHEIMER, ALTRAN TECHNOLOGIES, ATOS INTERNATIONAL SAS, AXA RESEARCH FUND, AXA SA, CREDIT AGRICOLE DU FINISTERE, ELECTRICITE DE FRANCE , FONDATION D'ENTREPRISE TOTAL, FONDS AXA POUR LA RECHERCHE, GOOGLE IRELAND LIMITED, GROUPE PSA, LILIAL, LIONS ALZHEIMER, MALAKOFF MEDERIC INNOVATION SANTE, MSDAVENIR, ORACLE AMERICA INC, PHR, RENAULT, ROCHE, RTE, SAFRAN, SCOR GLOBAL LIFE, TECHNICOLOR R&D FRANCE SNC, VIIV HEALTHCARE SAS
Gold Circle
AGENCE DE LA BIOMEDECINE, ASSOCIATION RECHERCHE UROLOGIE, BIOTHERM, CNP ASSURANCES, CREDIT AGRICOLE D'ILE DE FRANCE MECENAT, ERNST & YOUNG, FACEBOOK INC, FILHOL, FONDATION BNP PARIBAS, FONDATION D'ENTREPRISE CREDIT AGRICOLE PROVENCE COTE D'AZUR, FONDATION DANIEL JOUVANCE, FONDATION DES MUTILES ET INVALIDES DE GUERRE, FONDATION NATIXIS, FONDATION OBELISQUE - CHOLET DUPONT, GOLDMAN SACHS, GOOGLE INC, IMPACT ASSESTS FUND FOR SCIENCES , JANSSEN CILAG, L'OREAL, PFIZER INC, TOTAL, UTIP INNOVATIONS, WORLDLINE
Silver Circle
ADFAC, AMS France, ASSOCIATION IMAGINE FOR MARGO, ASSOCIATION LAURETTE FUGAIN, BOUYGUES TRAVAUX PUBLICS, FONDATION CLAUDE POMPIDOU
The founders
ASSOCIATION ACTION LEUCEMIES, ATTITUDE MULTIMEDIA, BA SYSTEMES, COLLECTE LOCALISATION SATELLITES – CLS, FONDATION BULLUKIAN, FONDATION RESOURCES USA INC, LABORATOIRES PIERRE FABRE, SA GLOBAL PROJECT    
The benefactors
TECHNICOLOR R&D FRANCE SNC, VIIV HEALTHCARE SAS, LYONS ALHEIZMER, UNITED WAY WORLDWIDE (AMGEN), GOLDMAN SACHS
Friends of Sorbonne University
APPLIED LIPIDOMICS, HUMEZ, IBIX, MIM3, MM CONSULTANT, PENTAZAB, SARL CALLIOPAE ILE DE France, SAS DILISS
 
Dominique Blazy, Medical Director of MSD FranceMSD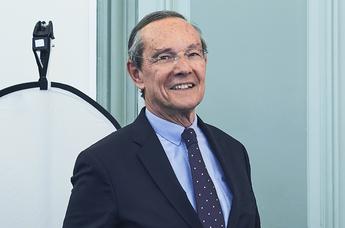 Atos/Renault – The Smart Mobility Chair of Excellence
Helping its clients meet the challenges of digital transformation: this is one of the major concerns of the Atos Group, which is developing solutions for smart mobility. The partnership with Atos Group was established six years ago, through the creation of a chair of excellence, in partnership with Renault, and entitled Smart & Connected Mobility.
Based on the concept of smart mobility, it focuses on the development of on-board mobile systems with an application centered on connected vehicles. Directed by Professor Giovanni Pau, who rejoined Sorbonne University at LIP6 after 12 years at UCLA, its ultimate aim is to improve internet connectivity in vehicles with less costly and more effective communications.
Designed with a determinedly international perspective, the chair has already created and patented a new technology for smart connectivity called CAR FI. The device has already entered a pre-industrial phase and Atos is presently looking to sponsor a new chair dedicated to quantum computing.
 "Atos cultivates ties with major universities the world over. Naturally we've chosen to associate with the best of them in France—Sorbonne University. We believe it's crucial to create a close relationship with this institution, with which we share the common desire to be at the forefront of innovation, and which has excellent engineers. Finally, I think that supporting the Foundation's campaign is an obligation of ours, as enlightened professionals and citizens."
Hubert Tardieu, CEO Advisor, Atos
(© Alice Santini)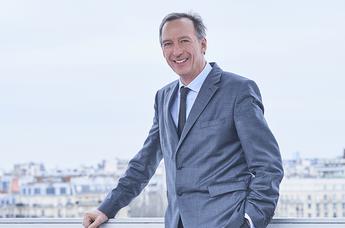 Safran – Passports to the Master's
In the aeronautics, space and defense sectors, Safran is one of the global groups that dedicates the most resources to up-front technological research, which explains its interest in Sorbonne University. Extremely committed to a policy of social and cultural philanthropy, Safran displays the ambition to mentor up-and-coming talent. In this framework, it participates as a donor for the "Passport to the Master's" scholarship program, which each year selects 4 or 5 particularly promising students and offers them the means to dedicate themselves fully to their studies.
 
"Our primary goal is guaranteeing the safety of passengers and air transport, so we are always looking for excellence. Now I've always considered that Sorbonne University was a symbol of excellence. Furthermore, I value the alliance between the long history of this institution, its interdisciplinary approach, its extensive academic programs, and its ability to remain at the forefront of research. Our partnership originated from our shared values and in Safran's desire to ensure academic and social diversity among its new employees. I hope that other companies will join us in order to increase the number of scholarships available. Lastly, in participating in this campaign, I would like to express our satisfaction and pride in collaborating with Sorbonne University on a project built around equal opportunity."
Jean-Luc Bérard, Head of HR, Safran Group
AXA – The Anticipating Alzheimer's Chair of Excellence
With 35 million sufferers around the world and no effective treatment at present, Alzheimer's and its associated difficulties are a major public health concern. To meet this challenge, Sorbonne University's partnership with AXA hopes to accelerate research into biomarkers (cognitive, metabolic, biological and genetic). These advances could foster early screening of the disease, establish precise diagnostics before symptoms appear, and enable the implementation of an effective treatment. To do so, the best teams at Sorbonne University have been brought together. The Memory and Alzheimer's Institute (IM2A), the Brain and Spinal Cord Institute (ICM) and Pitié-Salpêtrière Hospital are working together to explore innovative methodologies.
Crédit Agricole Ile de France – Preservation and Transmission of the Zoological Collection
With thousands of specimens and a variety of anatomical pieces, Sorbonne University's zoological collection represents the invaluable heritage bequeathed by numerous generations of scientists who knew the importance of knowledge developed from first-hand observation and manipulation. With the support of Crédit Agricole Ile de France, the collection has become a potent pedagogical tool, taking advantage of the transmission of scientific heritage and the use of digital tools that bring together all knowledge connected to a given organism. Such interdisciplinary exchanges permit a scientific education at the highest level that is indispensable for integrative biology, genetics, bio-computing, eco-physiology, and even for careers in public relations and museum-based education and mediation.
Electric Transport Network (RTE) – Autonomous Mini-Drones Chair of Excellence in Robotics
Within the Institute of Smart Systems and Robotics, RTE has funded the creation of a chair dedicated to the improvement of drone performance. The goal is to create drones dedicated to the inspection of road structures, particularly high-tension lines and utility poles. The head researcher and the scientific team assembled will deploy a variety of types of drones for experiments, equipping them with models and means of calculation that enable them to test out different scenarios via
Pierre Fabre – A Scientific Partnership Awarded the AEF Grand Prize in Research and Innovation
For more than 20 years, the partnership between Pierre Fabre Dermo-Cosmétique, Sorbonne University and the National Science Research Center (CNRS) has worked to find new molecules in micro-organisms and make use of their applications in dermo-cosmetics. This collaboration's research has discovered original microflora and the creation of a bio-technological active ingredient designed to soothe the itching of dry and atopic skin.
This partnership, centered on microbial ecology and bio-technology, eco-toxicology, and even the analysis of the biodiversity of micro-organisms, has made it possible to find solutions to health and dermo-cosmetic concerns including new active ingredients or the potential environmental impact of health products.
Malakoff Médéric Healthcare Innovation – The PREVMAA Program Preventing and Treating Memory Loss
 Malakoff Médéric supports the clinical research conducted at the Institute for Memory and Alzheimer's (IM2A) in order to offer the best possible care and treatment of Alzheimer's disease (prevention, diagnosis, therapy and physiopathology). Malakoff Médéric is particularly invested in the development of a program to prevent Alzheimer's in patients just beginning to experience memory loss, but whose test results are incompatible with an Alzheimer's diagnosis. One of the goals, in particular, is to establish a group monitoring mechanism for this specific patient typology.
Scor Global Life – Improving HIV Treatment and Patient Access to Insurance
Scor Global Life supports research on HIV infection and the development of strategies for viral eradication conducted by the I2V2 (Antiviral and Vaccine Immunity and Immunogenetics) research team under Professor Brigitte Autran (Sorbonne University/INSERM mixed laboratory), in the framework of the Federal Institute of Immunity Cancer and Infection. Given that the survival of patients who develop HIV or cancer has significantly increased, the next step is to improve their conditions of access to insurance, a social issue of great importance.