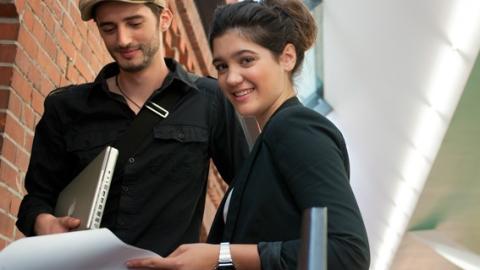 Funding Call for Researchers and PhD Candidates - DAAD
DAAD Research Mobility Funding 2021-2022
DAAD, the German Office of University Exchanges, is now accepting applications for funding to facilitate international research through mobility programs between Sorbonne University doctoral candidates and researchers at German higher education institutions. 
This French-German University mobility program DAAD has become one of the most important funding organisations in the world for French-German mobility of PhDs and researchers. Just like at Sorbonne University, internationalization is at its core. 
Programs funded by the scholarship range from one day to eighteen months in duration, and are open to different groups of doctoral candidates and researchers based on a three-part system.
The first part covers research grants for doctoral candidates wishing to move to Germany for a co-supervision of a thesis, from a few months to a year. Post-doctoral students can also benefit from these grants on an exceptional basis. The second component allows academic researchers to carry out projects in a German institution for one to three months, and the third component supports the organization of scientific colloquia with the Faculty of Arts and Humanities, with the funding making it possible to invite German colleagues to participate in the event. 
Application deadlines range from 1st February 2021 to mid-September. 
Find out more information on DAAD's website.