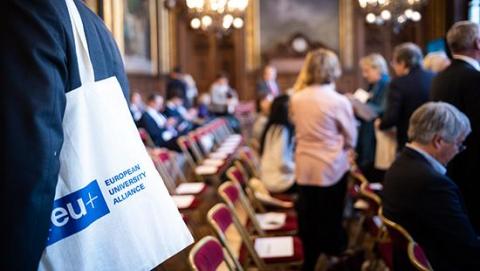 Erasmus+ Days with 4EU+
During a Facebook live, students and doctoral candidates from all 4EU+ universities will have a chance to learn about the Erasmus+ mobility opportunities.
Representatives of 4EU+ universities will show their offer for incoming students. At the end of the event participants will be able to ask questions about studying at each of the member Universities.
Erasmus+ Days with 4EU+ are part of the three-day long Europe-wide celebration of the Erasmus+ programme.
We look forward to seeing you there!
Programme
4EU+ Alliance: General introduction Mobility opportunities:

University of Warsaw
Heidelberg University
Charles University
University of Copenhagen
University of Milan
Sorbonne University

Q&A