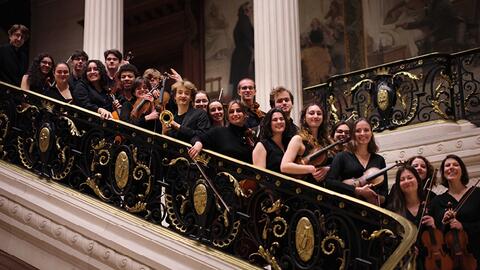 COSU presents its 23-24 season
Sorbonne University's Choir and Orchestra (COSU) is making its return! On Tuesday October 17, discover its new season.
The Amphithéâtre Richelieu of the Sorbonne
Choeur & Orchestre Sorbonne Université
Join Nicolas Agullo and Frédéric Pineau in celebrating the launch of COSU's 2023-2024 season. During this time of musical conviviality, the musicians will perform excerpts from the highlights of the coming season.
Sorbonne University Choir & Orchestra
Nicolas Agullo conductor
Frédéric Pineau choral conductor
Selected excerpts from the 2023-2024 season program.