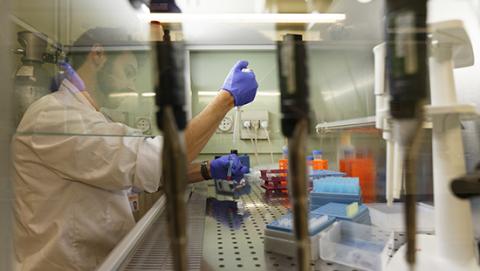 Apply Now: Marie Skłodowska-Curie Postdoctoral Fellowships (PF)
Sorbonne University is the top hosting higher education institution for MSCA postdoctoral fellows in France. Discover how to apply.
From May 12th to September 14th
Why should you apply for the Marie Skłodowska-Curie Postdoctoral Fellowships? 
MSCA Postdoctoral Fellowships (previously MSCA Individual fellowships) is a competitive funding scheme of the European Commission's framework program Horizon Europe. It offers an attractive salary (including family and mobility allowances) and research funds to excellent young researchers, to promote the career development and training of researchers in all scientific disciplines through international and intersectoral mobility.
Eligible candidates can be of any age and citizenship. They must have less than 8 years of research experience after their PhD, and comply with the mobility rule (move within European countries or coming from outside the EU). They must propose an original research project together with a supervisor from an EU host institution. Secondments can also be included to another institution or private company.
Call opening on: May 12, 2022
Deadline for applications: September 14, 2022
Where can I study, and who should I contact?
Sorbonne University has 3 Faculties and 115 research units in several campuses in Paris, as well as 3 marine stations in Roscoff, Banyuls and Villefranche.
Faculty of Science and Engineering
Mathematics, Physics, Chemistry, Life Science, Environment etc. 
Discover our research units.
Faculty of Medicine 
Discover our research units. 
Faculty of Humanities
Discover our research units. 
What support is offered to applicants from Sorbonne University?
The department of Research and Innovation, and the Research Support Offices in the 3 Faculties offer tailored support to MSCA-PF candidates:
Assistance with finding  a supervisor in Sorbonne University research units
Master class (June each year) on how to write a successful MSCA-PF proposal
Toolbox for writing tips and the Sorbonne University environment in training, research and infrastructures
Support with Proposal Writing and submission (an early contact is strongly recommended, only advanced stages proposals will be reviewed).
More information