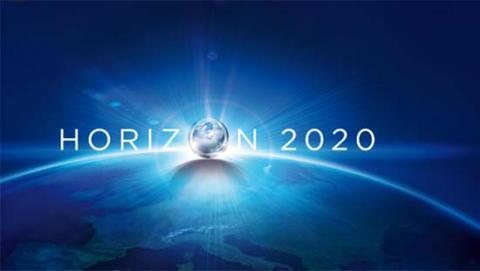 Sorbonne University, the top French university in the H2020 European framework program
Assessment of the participation of Sorbonne University in Horizon 2020, the European Framework Program for Research and Innovation.
Started in 2014, the European Commission's framework program for research and innovation, Horizon 2020, launched its final calls a few months ago and has now funded its last projects. Throughout this program, Sorbonne University has consolidated its position as the top beneficiary among French higher education institutions, and the fifth net beneficiary in France just behind the major national research organizations: the CNRS, CEA, Inserm, INRAE and INRIA.
Sorbonne University has thus obtained 195 projects in its research units, for a total of €104.5 million in funding and with a success rate of 18 percent, significantly higher than the European (12%) and French (15.25%) averages. During the previous FP7 framework program, between 2007 and 2013, the University obtained 164 projects for €70.5M.
Among the successful projects, there were 30 European Research Council (ERC) grants, 70 Marie S. Curie projects, and 95 collaborative research projects on societal challenges, in the industrial sector, future and emerging technologies, and infrastructure. Sorbonne University coordinates 19 consortia of European partners for large collaborative research projects.
Sorbonne University obtained nearly three quarters of its funding in calls for scientific excellence, in particular €44 million for the ERC and €17.4 million for Marie S. Curie projects. It should be noted that all of Sorbonne University's research units host a total of more than one hundred Horizon 2020 ERC laureates, both Sorbonne University faculty and staff from co-supervised organizations.
These successes are based on the strong presence of Sorbonne University in the European Research Area, via European institutions and networks. Its active participation in the 4EU+ Alliance, the LERU and EARMA associations, and its involvement in the knowledge and innovation communities of the European Institute of Technology (EIT) demonstrate its commitment to European cooperation. Over the 2014-2021 period, Sorbonne University obtained more than €11M in funding for research and education projects related to EIT Health, EIT Digital and Climate-KIC.
Sorbonne University's successes are powered by the entire university community, one that is strongly committed to European programs, and whose impacts on both individuals and collective structures are numerous.