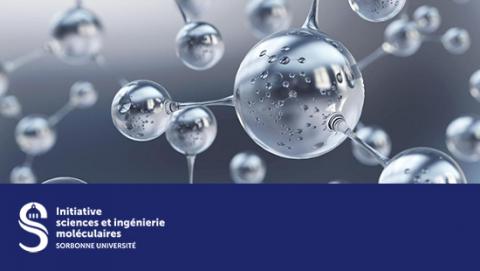 Multidisciplinary research
"The molecular approach is the tool of choice for responding to many societal and fundamental challenges"
Matthieu Sollogoub, professor of molecular chemistry, heads the Initiative for Molecular Sciences and Engineering (iSiM).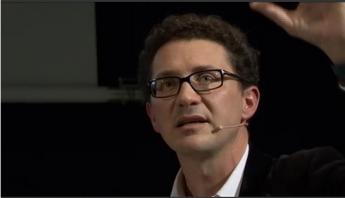 Created in 2019, the Molecular Sciences and Engineering Initiative brings together Sorbonne University Alliance laboratories from different scientific backgrounds. What do they have in common? The use of molecules to meet the major challenges of society and fundamental science.
How did the initiative come about?
Established in 2019, the initiative came from a reflection that began ten years ago within the LabEx* MiChem (Multi-scale Integrative Chemistry). Bringing together 14 laboratories, this LabEx worked to decompartmentalize and encourage w the sub-disciplines of chemistry (synthetic, analytical and theoretical) to work together by looking at the different scales of matter. Today, we want the initiative to extend this approach to other disciplines that also work at the molecular level.
Why should we care about the molecular scale?
From physics to biology, many scientific disciplines rely on molecular properties to analyze, understand, reproduce and manipulate the complexity of matter. From the atom to the nano-object, the molecule corresponds to the elementary and structuring scale of matter.
This molecular approach is therefore the tool of choice for responding to many societal challenges such as health, energy, the environment, information, but also fundamental questions such as the origin of life or artificial life.
What is the objective of this initiative?
Our goal is to affirm the impact of the Alliance's research by strengthening resources around a few unifying projects involving multiple skills centered on molecular science and engineering.
Within the Faculty of Science and Engineering and the Faculty of Medicine at Sorbonne University, we have already identified approximately twenty laboratories that are likely to be interested in this approach in biology, geosciences, chemistry, physics and medicine.
What are the challenges in terms of research and education in this approach?
We are looking for a multidisciplinary approach around fundamental or applied questions such as biomimicry, artificial photosynthesis, the cosmic origin of the molecular bricks of living things, artificial life, the storage and molecular and supramolecular transmission of information, modeling theory of complex molecular assemblies, and molecular machines.
This year, the initiative funded four interdisciplinary projects: two in the medical field (one on drug research, the other on the use of biomimicry to better understand how viruses work), and two in astrochemistry (one on molecular temperature anomalies in the interstellar medium, the other on the origin of the building blocks of living things).
In terms of degree programs, we have started to develop a partnership within the initiative between the master's in biology and the master's in chemistry by identifying several teaching units that may be of interest to both disciplines. We would like to extend this project to other master's specializations by creating mixed courses on the molecular theme.
A multidisciplinary approach is at the heart of the initiatives. How does it work concretely on a daily basis?
Drawing on our experience within the LabEx MiChem, our objective is to create synergies and bring together scientists from different disciplines to submit transdisciplinary projects, or even create new research themes.
For this, we are going to set up summer schools, seminars and workshops, to which researchers, doctoral students and students who work on topics adjacent our theme will be invited.
What projects within the initiative can have a direct impact on society?
Chemistry often gets a bad press. The adjective "chemical" has now become pejorative, when everything, by definition, is chemical, meaning composed of molecules.
We want to show, through our research, that chemistry is also a source of solutions for society in many areas.
For example, Philippe Karoyan's team, which is part of our initiative, is currently working on a possible molecular response to neutralize SARS-Cov2, responsible for Covid-19. He has analyzed the molecular structure of the interaction between the virus and our cells that allows infection and he has reproduced it to divert the virus from its target.
We are also doing research to create artificial viruses for therapeutic purposes. In other laboratories, colleagues analyze the textiles found on the mummies to understand the customs and rituals of Egyptian civilization better. Still others use a revolutionary method, cryomicroscopy, to observe biological objects and determine their molecular structure. In astrochemistry, scientists in our laboratories are searching for molecules of life in the interstellar medium and in comets, and I could give you more examples.
Within the Sorbonne University Alliance, we therefore have a wide spectrum of applications of science and chemical engineering in very different fields.
---
---
* LabEx: "Laboratory of Excellence" which received funding from the French national Excellence Initiative