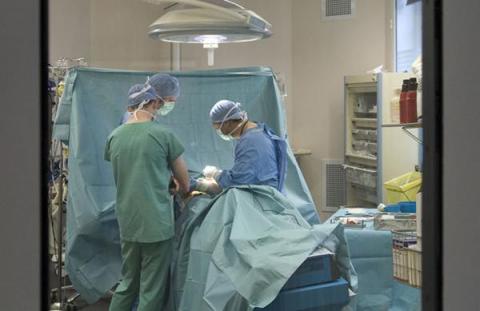 Faculty of Medicine
Associated with the AP-HP, the Sorbonne University Hospital Group (Charles-Foix, Pitié-Salpêtrière, Rothschild, Saint-Antoine, Tenon, Trousseau, La Roche-Guyon) and the Quinze-Vingts National Ophthalmology Hospital, the Faculty of Medicine aims to meet healthcare challenges by promoting multidisciplinary research that spans from the laboratory to the patient and by educating future doctors and numerous other health professionals.
Meeting the Health Challenges of the 21st Century:
Its research units, joint structures with INSERM or the CNRS, advance the understanding of pathologies and their therapies in vision, neurosciences, myology, degenerative diseases, cardio-metabolic diseases, haematology, immunology and infectious diseases, cancer and public health. Its network of institutes (IHU) and university hospital federations (FHU), pilot clinical investigation centres, clinical research groups (GRC), coordinated with the INSERM and APHP, promotes cutting-edge clinical research that benefits from the input of other university disciplines through the Sorbonne Institutes in: Cancer (IUC), Health Engineering (IUIS), Computational and Data Sciences (ISCD) and Artificial Intelligence (SCAI).
SATT Lutech and the Quadrivium fund support technology transfer and the creation of start-ups from its laboratories.
Educating tomorrow's doctors and healthcare professionals:
Bringing together all adult and paediatric medical disciplines, the faculty provides medical training based as much on know-how as on interpersonal skills, with the aim of educating health professionals in impeccable ethics, whether they are students or already working.

From the first year of study, students benefit from tutoring to prepare and pass exams. From the second cycle of medical studies onwards, part of the teaching takes place in a medical simulation laboratory. A "field" approach encourages teamwork, while ensuring the mastery of certain highly technical actions and an awareness of the relationship with patients. Along the same lines, the faculty plays a leading role in ongoing medical education.

The faculty also welcomes students from the School of Midwifery, from the nursing programmes of 11 affiliated nursing institutes that include speech therapy, psychomotricity, orthoptics, occupational therapy and chiropody-paediatrics. In line with the national objectives for the development of clinical, nursing and paramedical research, the Faculty of Medicine offers a Master's degree in Health, including training in advanced nursing practices (IPA).
The faculty also includes a Patients' University, offering training by expert patient and health democracy, and includes patients in the education of its students.