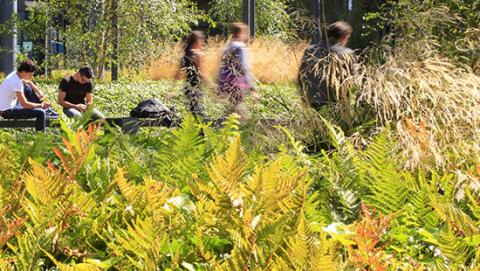 Sustainable development
Sustainable development is a challenge that affects the whole Sorbonne University community and these days must be integrated into all of its actions. Sorbonne University's Sustainable Development Charter, adopted by the Board of Directors in October 2019, endorses this commitment. It was developed with a range of stakeholders from the University community, including students, associations, and academic researchers who are experts on the subject.
It was much more important to get everyone involved and make limited progress, rather than going further with a small team of specialists and dedicated people yet leaving others behind. The true approach to sustainable development is effective if everyone adheres to it
Dominique Pateron, Vice President for Heritage, Infrastructure, Accessibility and Sustainable Development.
Sorbonne University is aware of its three-fold responsibility: it must provide education and training in issues of ecological transition and disseminate knowledge, find the sustainable solutions of tomorrow and itself be an ecologically responsible actor. 

To meet these objectives, the University has drawn up an action plan led by the University's Presidency, with a vice president designated to implement this policy. This plan is based on the national ecological transition strategy, taking up seven of the nine goals, in a manner adapted to the challenges and opportunities of the Sorbonne University. For each goal, the plan sets out concrete measures. 

Thus, in its core activities, Sorbonne University is committed to integrating sustainable development into its curricula, promoting research and innovation on sustainable development and increasing citizens' awareness of environmental issues. As for its own ecological responsibility, Sorbonne University aims to reduce its waste and greenhouse gas emissions, and is committed to promoting sustainable practices in all areas of the University's work. For example, Sorbonne University includes sustainable development in the weighting of the analysis of bids, and integrates energy performance criteria in the specifications of all its actions on buildings. In addition, a "minor" program on the environment is now available to all Sorbonne University students. 

Implementation of the action plan will be ensured by a monitoring group, which will be able to draw on the greenhouse gas emissions balance sheet carried out in 2019 and will assess the long-term effectiveness of the measures.