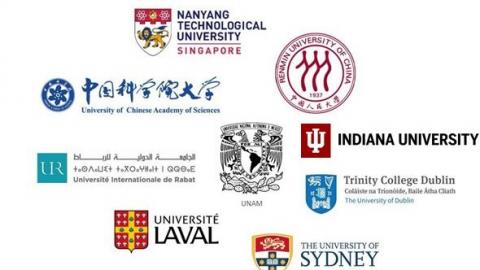 International Strategic Partnerships
Sorbonne University is a world-renowned institution with an inherently international perspective.  It proudly practices and advocates for openness to the world, and is ambitious in its international pursuits in education, research and leadership.
In line with this, Sorbonne University has established a strong network of strategic international institutional partners. Fostering collaboration in everything from student and staff mobility to research projects and shared workshops, these partnerships ensure that Sorbonne University is at the forefront of dynamic international progress. 
Discover the nine universities with whom we are proud to partner.
Indiana University Bloomington
Indiana University Bloomington (IU) is the flagship campus of its seven campuses and two regional centers. A partnership agreement between the American institution and Sorbonne University is currently in place, which includes student and staff mobility as well as shared research goals. The main areas for collaboration are high energy physics, neuroscience and artificial intelligence. Collaboration in history and linguistics, journalism and communication is also underway, facilitated by coordination between Sorbonne University's CELSA (journalism school)  and IU's Media School.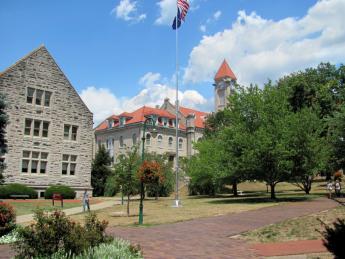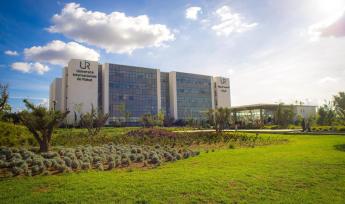 International University of Rabat
Founded in 2010, the International University of Rabat (UIR) is a fundamentally internationally oriented university with which Sorbonne University collaborates in the fields of Arabic languages and education training. Sorbonne University and UIR are developing mobility programs for students, administrative staff and academic researchers in both institutions.
Université Laval
Université Laval and Sorbonne University signed a cooperation agreement in December 2019. The partnership is based on common objectives of being of service to society and addressing major international, national and local societal challenges. A primary area of focus is marine biology— driven by the research strength of both Sorbonne University and Université Laval's North Sentinel project. Other areas of collaboration include scientific communication and journalism, environmental transition and the ethical and societal implications of artificial intelligence. This latter theme will be led by Université Laval's International Observatory on the Societal Impacts of Artificial Intelligence and Digital Technology.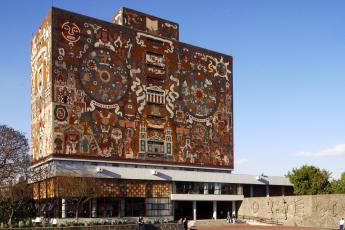 National Autonomous University of Mexico
The National Autonomous University of Mexico (UNAM) is the largest university in Mexico and Latin America, and its partnership with Sorbonne University is firmly integrated. UNAM's official European branch is situated at the Cordeliers Campus of Sorbonne University; likewise, Sorbonne University has on-site presence at UNAM with the other members of the Sorbonne University Alliance. This longstanding partnership is primarily driven by well-established collaborative actions in the humanities, including thesis co-supervisions and the Miguel Aleman Chair, focused on pre-Hispanic and colonial America.
Several members of the Sorbonne University Alliance are actively involved in this partnership, including the MNHM (the French National Museum of Natural History), with whom Sorbonne University and UNAM are in the process of coordinating a summer school program on the origins of life. A joint workshop is also being held on how to extend the partnership to explore environmental transition and climate, music, heritage and chemistry. 
Nanyang University of Technology
Sorbonne University's partnership with Nanyang University of Technology (NTU) is based on a long history of cooperation, which has included a joint doctoral degree, five joint workshops and exchange programs for students and academic researchers. Joint training actions in materials science and nanotechnologies in biointerfaces have also been set up, and a staff mobility program is in the process of being finalized.
Reinforcing the longstanding cooperation between both institutions in physics and quantum information research, Sorbonne University joined Majulab UMI in 2018 with the creation of Majulab Paris. The partnership between NTU and Sorbonne University is thus in full swing, with expansion into the fields of digital humanities, artificial intelligence and the environment on the horizon.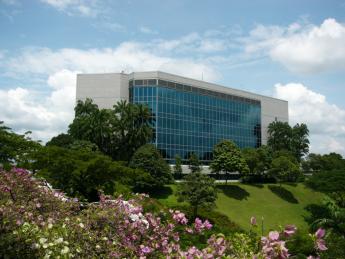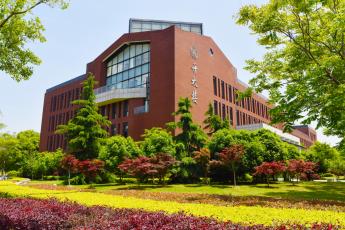 Renmin Franco-Chinese Institute in Suzhou
IFC Suzhou is a cooperation between Sorbonne University and other French higher education institutions (Université Paul-Valéry-Montpellier 3, Kedge Business School) and a prestigious Chinese university: Renmin University of China. As an integral component of Renmin University, IFC is designed to educate high-potential trilingual Chinese specialists in the fields of finance, economics, management, applied foreign languages and humanities. Exchange programs in bachelor's and master's degrees in mathematics are also open as of 2020.
Trinity College Dublin
Trinity College Dublin and Sorbonne University signed a partnership agreement in 2018, and are currently developing cooperative actions in the fields of digital humanities, ageing, oncology, mathematics and materials physics. A complementary objective is to significantly increase the number of students on exchange between the two institutions.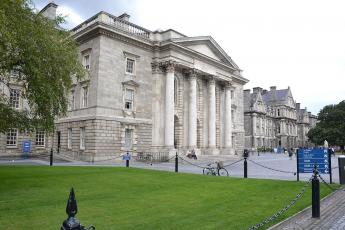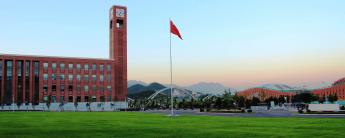 University of the Chinese Academy of Sciences
The University of the Chinese Academy of Sciences (UCAS) is a university with a strong research focus, having first developed its graduate and postgraduate programs before establishing undergraduate degrees. The university is attached to CAS, China's largest research organization, and primarily covers natural sciences and technology. A partnership agreement was signed between Sorbonne University and UCAS in the fall of 2018, with collaboration commencing the following winter with a joint workshop on physics. 
The University of Sydney
The University of Sydney, a member of the prestigious "Group of Eight" (Australia's top research universities),  signed a cooperation agreement with Sorbonne University in 2019. Collaboration is underway particularly in the fields of materials physics, artificial intelligence and the environment. Virtual workshops are currently being held to identify common research areas, such as Materials Science, and Quantum Artificial Intelligence.