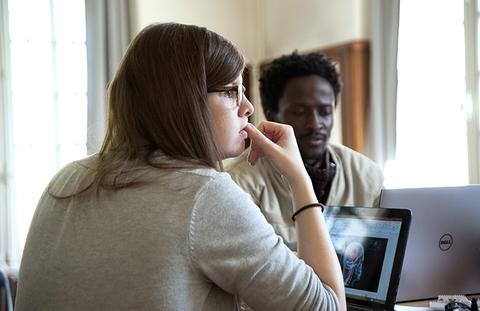 Scientific Integrity
Mission for Scientific Integrity
The scientific integrity office of Sorbonne University has a three-fold mission:
To promote the culture of scientific integrity throughout the University, beyond disciplinary differences,
To respond to the questions of research stakeholders on scientific integrity,
To receive and process reports of breaches of scientific integrity.
Concern for scientific integrity extends not only to individual researchers and all research collectives, but also to all facets of research activity: knowledge development, dissemination, student training, expertise and evaluation. 

Promoting the culture of scientific integrity involves communication, dialogue with the directors of research units, doctoral schools and faculties, and initial and ongoing training. It is also supported by the implementation of transparent processes.

All personnel working within the framework of Sorbonne University who identify a breach of scientific integrity have the duty to report it to the office by mail, either postal or electronic. The office for scientific integrity is the guarantor of the confidentiality of the reports, including the President of Sorbonne University. No anonymous reports are accepted.

The Officer for Scientific Integrity, Anouk Barberousse, works closely with the members of the Commission for Scientific Integrity, composed of colleagues appointed by the President of Sorbonne University. 
Process:
After receiving a report, if it turns out that an investigation is necessary, the officer hears all the protagonists and collects all the available evidence. They may also call on external experts. If people from outside Sorbonne University are involved in the report, a joint investigation will be organised with other scientific integrity representative (e.g. from the CNRS or INSERM). The experts involved must fill out and sign a form attesting to their interest in the research , which helps to avoid conflicts of interest, and a non-disclosure agreement. On the basis of the experts' conclusions and their own investigations, the officer passes their observations and proposals to the President of Sorbonne University, who alone is empowered to take the necessary follow-up and reporting decisions.

The accused are promptly informed, and the presumption of innocence and good faith is guaranteed throughout the investigation. The purpose of the investigation is to rule on the breach of scientific integrity reported in writing, and concludes with a report to the President of Sorbonne University. If the investigation concludes that there is no breach, the University will officially notify the accused.

The Officer for Scientific Integrity of Sorbonne University participates in the domestic network of integrity representatives, which was set up following the report drafted by the "Corvol Commission" in 2016 (RESINT). They also participate in international meetings dedicated to the promotion of scientific integrity and the handling of misconduct. In doing so, they act in line with national and international practice in dealing with breaches of integrity. 

An annual activity report is drawn up by the Office to give an account of its activities.
Composition:
The Commission for Scientific Integrity is composed of members from different disciplinary fields at the University and appointed by the President of Sorbonne University:
Agnès Dechartres (Faculty of Medicine)
Romuald Fonkoua (Faculty of Arts and Humanities)
Emmanuel Fournier (Faculty of Medicine)
Paul Indelicato (Faculty of Science)
Florence Huguenin-Richard (Faculty of Arts and Humanities)
Stéphane Jettot (Faculty of Arts and Humanities)
Stéphane Lemaire (Faculty of Science)
Thanh Thuy Nguyen Tu (Faculty of Science)
Frédérique Rolandone (Faculty of Science)
Christian Funck-Brentano (Faculty of Medicine)