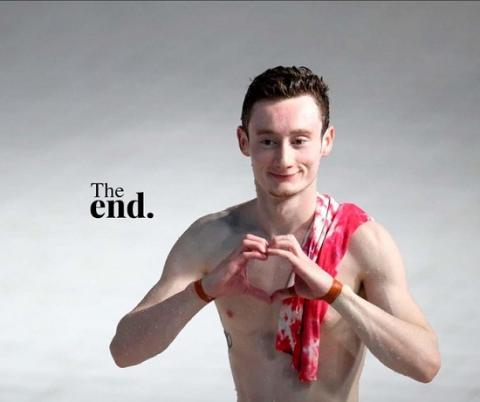 Benjamin Auffret Ends His Diving Career
At only 26 years old, Benjamin Auffret, a computer science student at Sorbonne University and professional diver, is ending his career to prioritize his health. The great French diving hope was aiming for a medal at the Olympic Games in Tokyo.
With a heavy heart, his decision was carefully considered. Benjamin Auffret announced the end of his career as a high-level diver via his Instagram account, mentioning in particular that the postponement of the Olympic Games, the global pandemic and above all, health problems were the reason for his early retirement.
"I was ready for the challenges. Unfortunately, competitive sport means being at the top of your game at the right time, and injuries got in the way. We tried everything, meeting several times with staff, physiotherapists and doctors to find a way. But I had to accept the idea that coming back in time to be at the level required (...) and fighting for this Olympic medal that I was dreaming of meant putting my health at risk," he writes on his Instagram account.
A former high-level gymnast, Benjamin Auffret became the best French diver for the 10 meter event in just a few years. His achievement record is exceptional: European champion in 2017, 4th at the Rio Olympics in 2016, 3rd at the World Series 2019 and 5th at the World Aquatics Championships the same year, a result that allowed him to qualify for the next Olympic Games in Tokyo.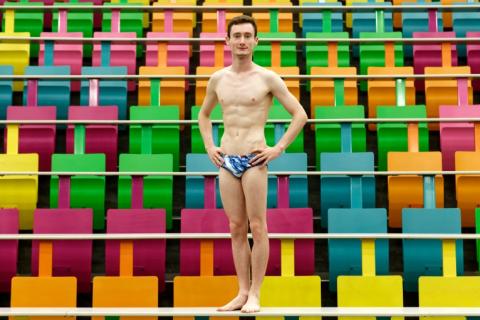 Alongside being an athlete, Benjamin Auffret completed a degree in computer science at the Faculty of Science and Engineering. In order to reconcile his sporting and professional projects, he benefited from the support of the Sorbonne University Foundation via the Passport to the Olympics scholarship program, as well as a special curriculum for high-level athletes at Sorbonne University, which he thanked in his post on April 22nd: "Thank you for allowing me to flourish in my studies and to combine them in the best possible way with a schedule that enabled me to attend competitions for high-level athletes.
A chapter of his life is closing, but a new one is opening for the young computer science student who has other professional aspirations. "As you know," he writes on his Instagram account, "I also have a second dream, to become a fighter pilot. So I made the choice to put an end to my sports career to have time to fully heal and have a chance to achieve this second dream. Health comes first... "
The next step for Benjamin Auffret is to dive into his studies and prepare for his next dream.