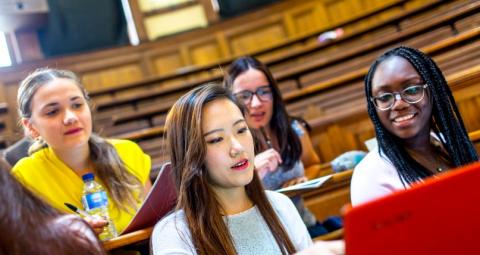 2021 QS Rankings: Sorbonne University's Thematic Excellence
The 2021 QS World University Rankings have been released, unveiling a list of the best universities in the world, including rankings by discipline.
Once again, Sorbonne University has achieved an excellent position as the French university with the highest number of programs ranked among the best in the world, with 22 programs listed in the top 100 in their field.
Harvard, MIT and Stanford may be at the top of the global podium, but French higher education institutions have certainly not been outdone. In fact, 71 of them are present in QS's thematic rankings. Among them is Sorbonne University, which has 22 disciplines ranked in the world's top 100, 12 of which are in the top 50.  
In the discipline "Classical and Ancient History," Sorbonne University is in 6th place, gaining 3 points compared to last year. But it is in the discipline "Modern Languages" that the Parisian institution has progressed considerably, jumping 7 places to establish itself in 18th position.
The QS ranking is based on several criteria, including the university's academic reputation, its reputation among employers and the impact of its research.