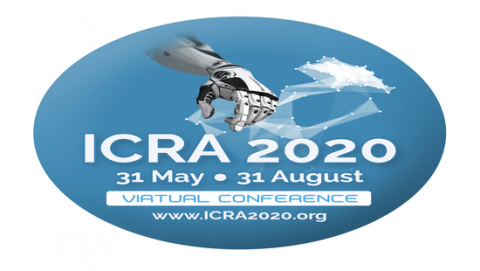 ICRA 2020 - International Conference on Robotics and Automation (virtual conferences)
The global pandemic has forced all citizens of the world to limit their travel this year. Thus, many international scientific conferences could not take place as planned. However, some have chosen not to cancel the conference but to develop a new concept.

Thus, in the field of robotics, the largest scientific conference - ICRA 2020 - which was to be organized at the convention center in Paris by Stéphane Régnier, dean of the Faculty of Science and Engineering and Professor Sorbonne University, is now transformed into a "Virtual Conference".

Participants will present their work in the form of videos available online. The "keynotes" will be broadcast in the form of a video stream. Online discussion spaces and videoconferences with the authors are set up. Virtual tours of Paris will also be available.

Register

Visit our site

React!