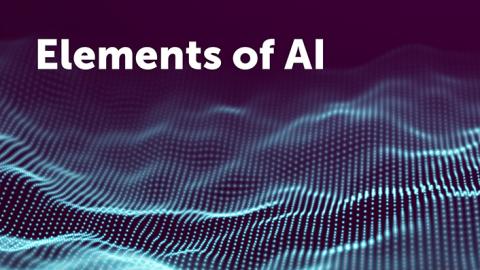 The "Elements of AI" platform launch in English…and French!
The "Elements of AI" online course will soon be available to the French-speaking public, through a partnership between, the University of Helsinki, Reaktor and Sorbonne University.
The "Elements of AI" platform
Artificial intelligence will greatly affect our future, but how many people know what AI is and how it influences our society?
Take these free online courses on AI fundamentals, even if you don't have a background in programming or math.
---
The launch of the French version will be filmed at IRCAM and broadcast on the Sorbonne University Youtube channel de Sorbonne Université. You will be able to ask questions live on the chat and find out how to take these courses, combining theory and practical exercises, which can be done at your own pace, and which for Sorbonne University students can earn validation of ECTS.
For those who prefer to take the online course in English, please go to https://www.elementsofai.com/