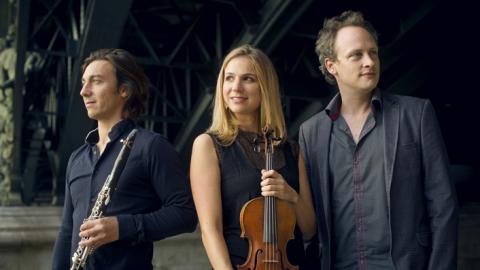 "Contrasts" Concert
Discover the first concert in Sorbonne University's new Concerts de Midi season!
Each concert is opened by a professor in music and musicology who contextualizes the pieces and provides explanations to facilitate their proper understanding.
To open the season, three masterpieces in a unique ensemble will be performed by three remarkable young talents: Déborah Nemtanu (violin and viola), Romain Descharmes (piano), and Florent Pujuila (clarinet).
Program
Wolfgang Amadeus Mozart, Trio K. 498 "Les Quilles"
Max Bruch, 8 pieces op.83 (excerpts)
Béla Bartok, Contrasts
Photo credit : ©Jean-Baptiste Millot